Today's Awesome Thing is: Designing with Web Standards, 3rd Edition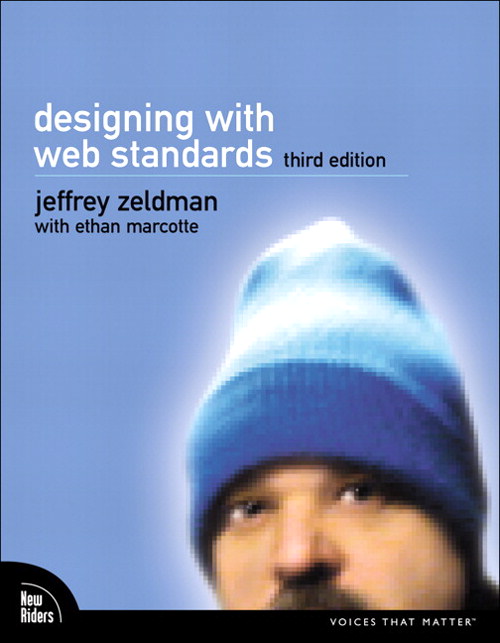 Okay, okay, I'm sure you're thinking, "Kat, seriously?  What are you talking about?  The dude on the cover is pixelated and looks like a stalker!  Plus this is a textbook.  How can this possibly be awesome?"  I'll tell you: it's hilarious.  Despite what the creepy cover may suggest, this is actually a well-written, entertaining textbook.  I had to read a chapter of it last week for a web-design class I'm taking, and I liked it better than my regular textbook.  This one contains excellent asides like, "The United States, for example, follows a unilateral specification called Section 508 instead of WCAG 1.0, possibly to avoid doing anything the French do."  It came out of the blue and made me laugh aloud–which confused my boyfriend, as I was studying.
This is the first time I've actually considered buying a textbook that wasn't assigned for a class, just because it seems funny.  Fortunately, it's only $35, which is about the price of a hardcover these days.  If you're curious, you can check it out here.